"Weird
fiction," a term coined by the Irish writer Sheridan Le Fanu and popularized by
H. P. Lovecraft, became a self-serious genre during the twentieth century and
the first years of this one. In the hands of Samuel R. Delany, China Miéville,
and Octavia Butler, it has taken on Borgesian solemnity, straying from
Lovecraft's haunting but minimal formulation: a "certain atmosphere of
breathless and unexplainable dread of outer, unknown forces must be present."
But two recently released books—one old, one new—show us that those "unknown
forces" do not have to remake the entire world in order to be weird. Our
littles lives are strange enough.
The
stories in Robert Aickman's Compulsory
Games, reissued this month by New York Review Books Classics, plumb the darkness curtained off by our
normal, boring lives, as well as the inanity of those lives themselves. Aickman
died in 1981. In life he was perhaps known best for co-founding a
canal advocacy group called the Inland Waterways Association. (For more, see
his 1955 nonfiction book, Know Your Waterways.)
His grandfather Richard Marsh gained some literary notice for his 1897
bonechiller, The Beetle, which
initially outsold Bram Stroker's Dracula.
In his off hours Aickman wrote luminously weird short stories. In each,
some ordinary postwar British person—a chartered accountant, a banker, a civil
servant, a member of the local committee for overseeing public space—is drawn
quite unknowing into a netherworld.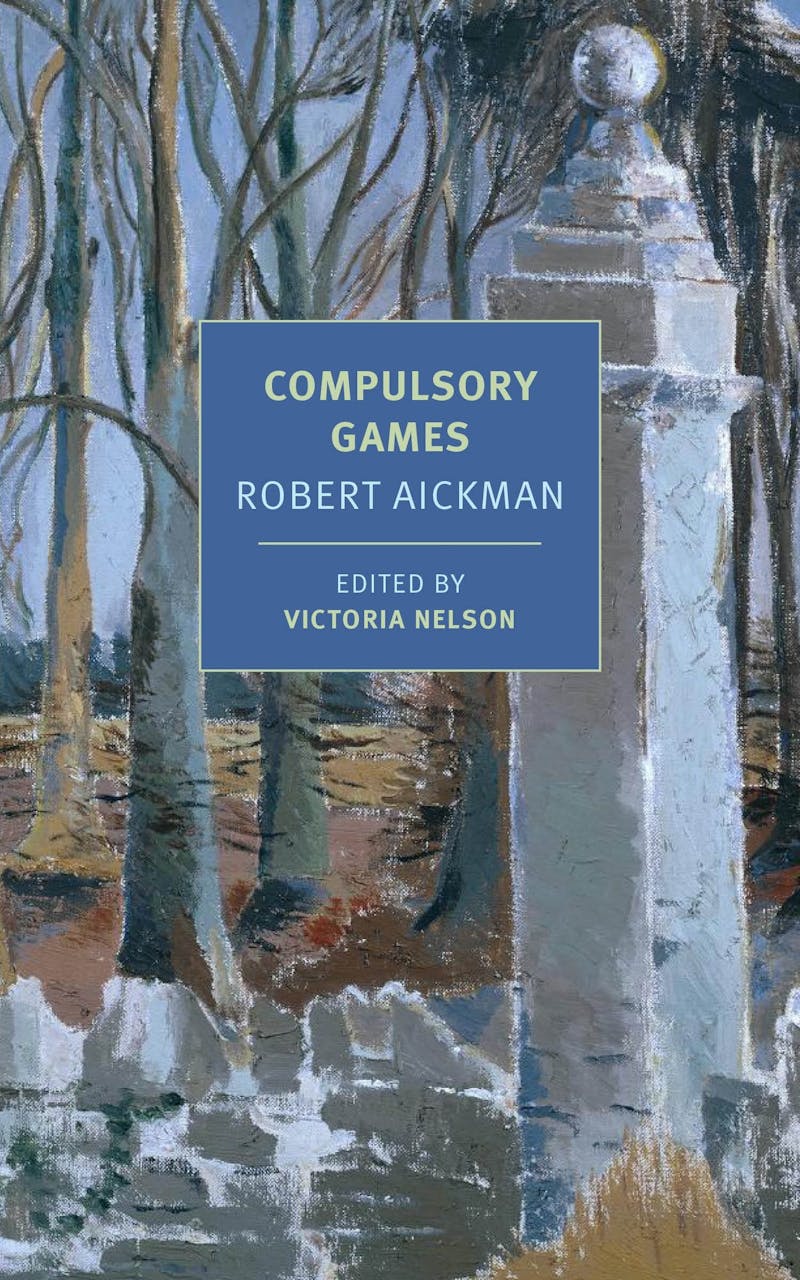 In
the story "Hands in Glove," Winifred and Millicent take a trip to soothe the
latter's broken heart. They choose a picnic spot of "sedgy and umbrous" beauty.
But what are these mushrooms that have sprung up where no mushrooms earlier
were? Why do the cows in that field look so much as if they aren't there at
all? The practical, map-toting women are left on less solid ground, with
hideous results. In the story "Marriage," its hapless narrator Laming is glared
at by laborers in the park who see him go on assignations with a certain Ellen
when he is supposed to be dating her flatmate, Helen. "The railwaymen glowered
motionlessly, awaiting strong tea, awaiting death, seeing death before them,
not interfering." When Laming later catches sight of Helen walking down the
street, she is "carrying something weighty, this time slung over her left
shoulder, which gave her an utterly absurd resemblance to the cod-carrying
fisherman in the Scott's Emulsion advertisement." She looks absurd but that
burden is coming, inexorably, menacingly, for Laming. He knows that
advertisement all too well; "standing, as it did, for mens sana in corpore sano."
That
maxim—a sound mind in a sound body—is the sort of bourgeois faux-wisdom that
fails to equip Aickman's civil servants to deal with the supernatural. He ropes
English fairy story into the mix, a rural chill reminiscent of The Wicker Man. But each protagonist
fails to meet the spiritual demands of those myths. Faced with a brand new
river at the end of his garden in the story "No Time is Passing," a man named
Delbert looks around him befuddled, but unfazed. "There was much mud, and not a
seabird to scratch at it anywhere. Delbert, a male, was already becoming
preoccupied with the working, practical details." But those details will not
protect Delbert from the prestidigitator living on the other side of that
freaky river, a man who produces fruits from the thin air and then eats them
whole—even, horrifyingly, a pineapple.